LOGO & GRAPHIC DESIGN
Social Media IS Policy
A social media policy provides guidelines for employees who create, share or exchange information in virtual communities or networks either as part of their job or as a private person. Information created, shared or exchanged can include text, audio, video, images, podcasts, etc…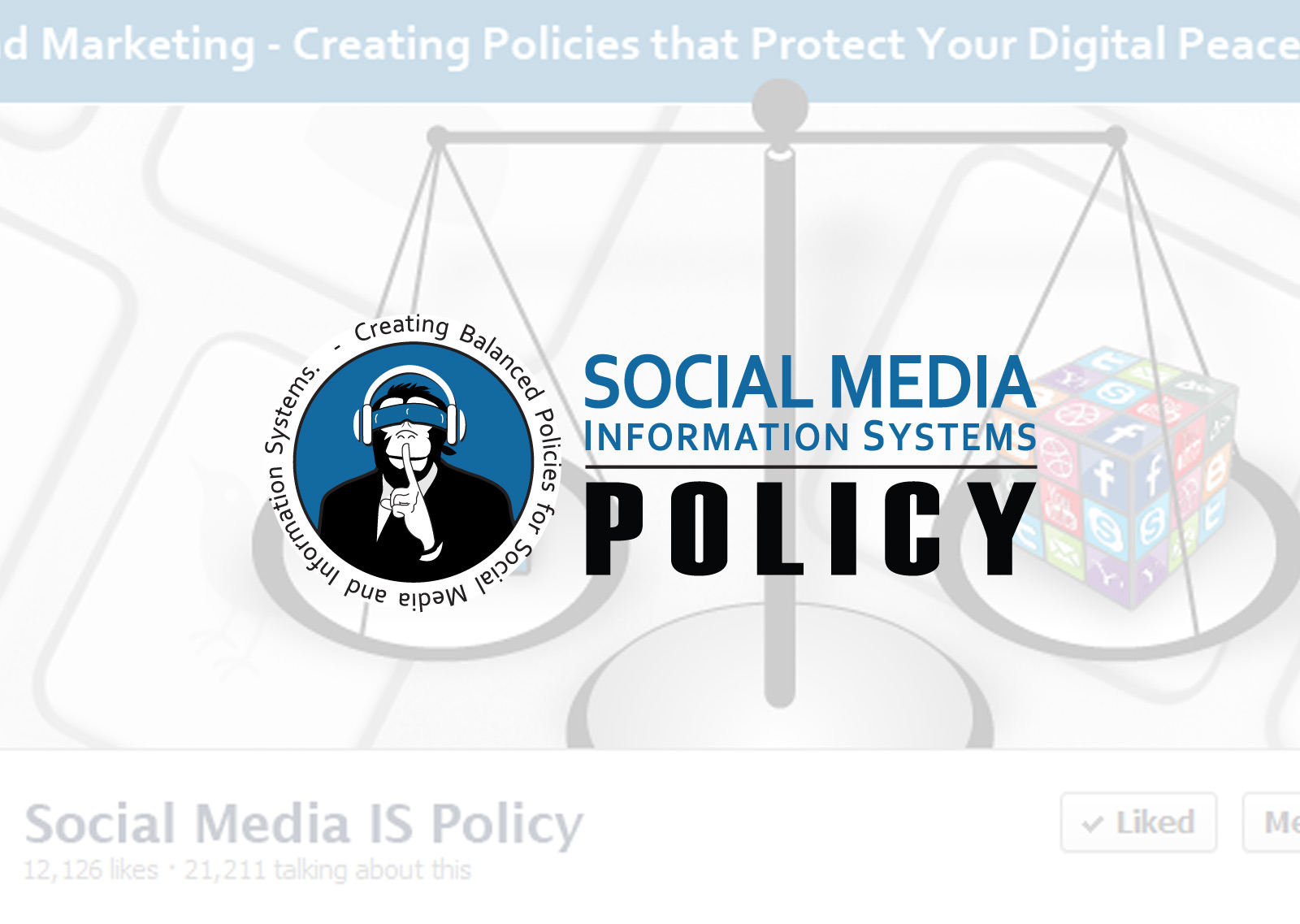 Project
A social media policy (also called a social networking policy) is a corporate code of conduct that provides guidelines for employees who post content on the Internet either as part of their job or as a private person.
Challenge
Dr. Angela Hausman, PhD in marketing and owner of Hausman & Associates asked me to create a logo that had a tech look & feel and used the 3 Wise Monkeys for design inspiration.
Do you know the 3 Wise Monkeys?
The 3 Wise Monkeys originated in Japan, where they have been known since the 17th century. Together they embody the proverbial principle "see no evil", "hear no evil", "speak no evil".
Our Solution
In the logo you'll see we designed a single monkey wearing headphones to represent "hear no evil", covered eyes to represent "see no evil" and holding his finger up to say "shhh be quiet", which of course represents "speak no evil".
We think it turned out pretty nice and it's one of my favorite logo designs.
We also designed facebook cover art using the "Scales of Justice".