WEB & GRAPHIC DESIGN, BRANDING, ECOMMERCE, SEO
Hemp Happy Farms
Hemp Happy Farms is Western North Carolina's family-owned Hemp Flower Farm, located about 30 minutes south of Asheville, NC. Their goal is to provide exceptional High CBD Hemp Flower Products to meet consumer demands.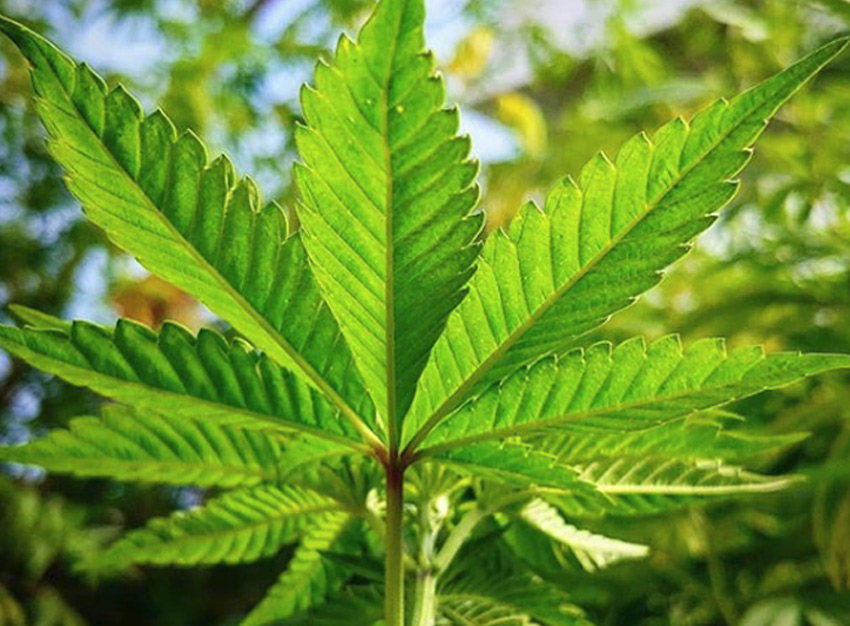 Project
Hemp Happy Farms is a family owned and licensed business located in Horse Shoe, NC just 30 minutes from Asheville. They provide alternative and holistic health products via their professionally manicured hemp flowers.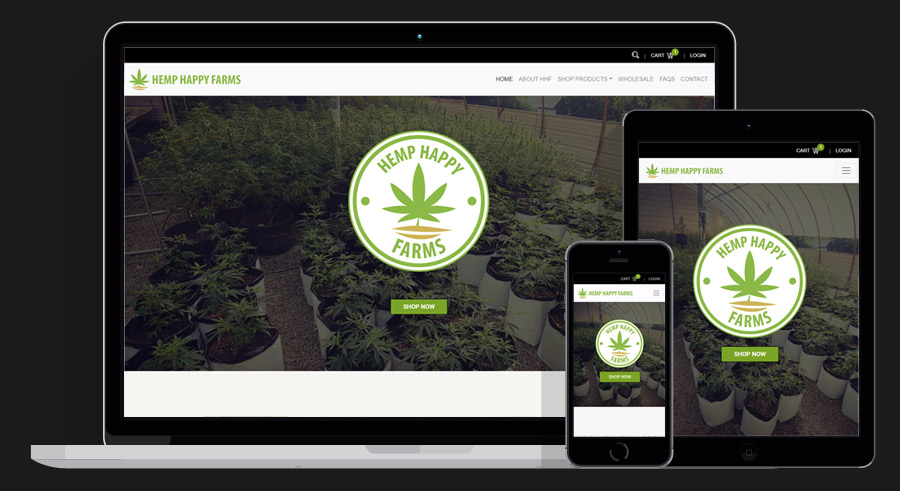 Challenge
Hemp Happy Farms approached us looking for ways to acquire new online business.
Their previous site had just a few product images, PayPal Payment Buttons and was built using Godaddy's GoCentral Website Builder, a basic online WYSIWYG (What You See is What You Get) editor.
Online site builders like GoCentral and Wix.com typically have bloated code (unnecessarily long, slow, or otherwise wasteful of resources) that is difficult for search engines to read. Using these builders it's generally difficult to SEO optimize your site as you cannot finally tune, add important SEO tags such as heading tags, meta tags, etc. that help your site rank well in organic search.
Another website builder limitation is "scalability".
Website builders can be great for small businesses looking for a cheap and easy way to achieve an online presence.
At least in the beginning.
It all seems promising at first, the drag-and-drop functionality and quick publishing with a single click of a button, but most website builder owners soon find just how complex websites can be, when they want to add features that the website builder doesn't support or implement a more custom design.
Essentially you've OUTGROWN your website.
Your only option becomes to migrate to a different platform and sadly website builder sites are difficult to migrate as all of this usually has to be done manually.
In short…
You have to rebuild the entire website from scratch.
Our Solution
To achieve online success you need a professionally designed and built website that promotes your brand, that's easy to navigate and is optimized to give those hungry search engine spiders what they need and want.
ClickAVL highly recommended and provided them with a custom look & feel, built their website using WordPress a robust "SCALABLE" open-source content management system (CMS) and implemented a secure full-blown eCommerce platform for their storefront.
WordPress' market share is 34% of all websites. According to W3Techs, WordPress powers 34% of all the websites on the Internet, including those without a content management system (CMS) or with a custom-coded CMS.
ClickAVL custom-designed their logo and it is used on all of their products from business cards, t-shirts, mason jars and more.
ClickAVL currently works with them to further promote their online business presence using SEO, onsite optimization and tried and true digital marketing techniques. We also provide content management, website hosting services, provide regular database backups, and data analysis through the use of Google Analytics and Search Console.
Their online sales have soared exponentially.
Utilizing their new eCommerce website and our services they are quickly becoming a leading online provider of hemp-based products.